Update: New Doylestown Space Almost Ready!
06-13-23
New ceiling? Check!
New lights? Check!
New floors? Check!
New paint? Check!
The renovations at the new retail space in Doylestown are almost complete and we are so excited to welcome you into the new store! We are still waiting on a few more updates and then we'll be able to move the candy cases across the street and open up the new shop. In the meantime, we want to share an update with you so you can see how the new space is coming together.
This is from the back of the store, looking towards the front of the store:
This is from the middle of the store, looking towards the back of the store: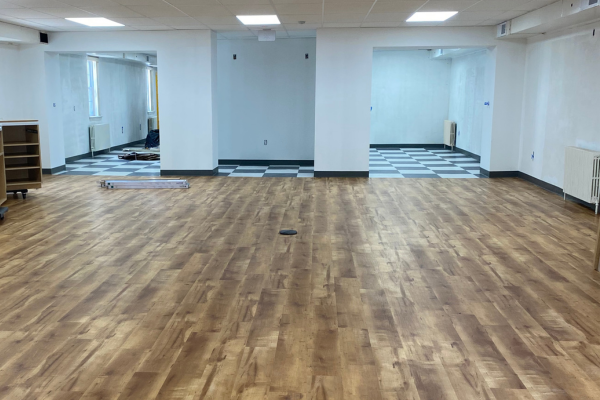 This is the fun new floor we had installed in the back of the retail space: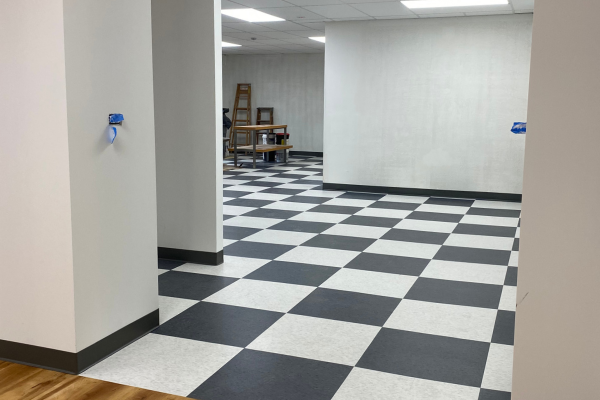 Please continue to check our social media pages for updates. We will let you know when the current store will be closed as we're moving, when the new store will be open, and when we'll be hosting our Grand Opening event (later this fall).

Once the new retail store is open, we can focus on moving the candy-making operation to the new building, too! We will keep you posted on that progress, so be sure to stay tuned.
Thank you for your continued support of our family-owned small business. We are so thankful for our wonderful customers!