Meet the Bunnies!
03-26-20
Believe it or not, Easter is right around the corner! Do you have everything you need to fill your baskets? You can't forget a chocolate bunny! We have LOTS of options available - one to match the personality of each person on your list.

Here are some of our favorites:
Small Bunnies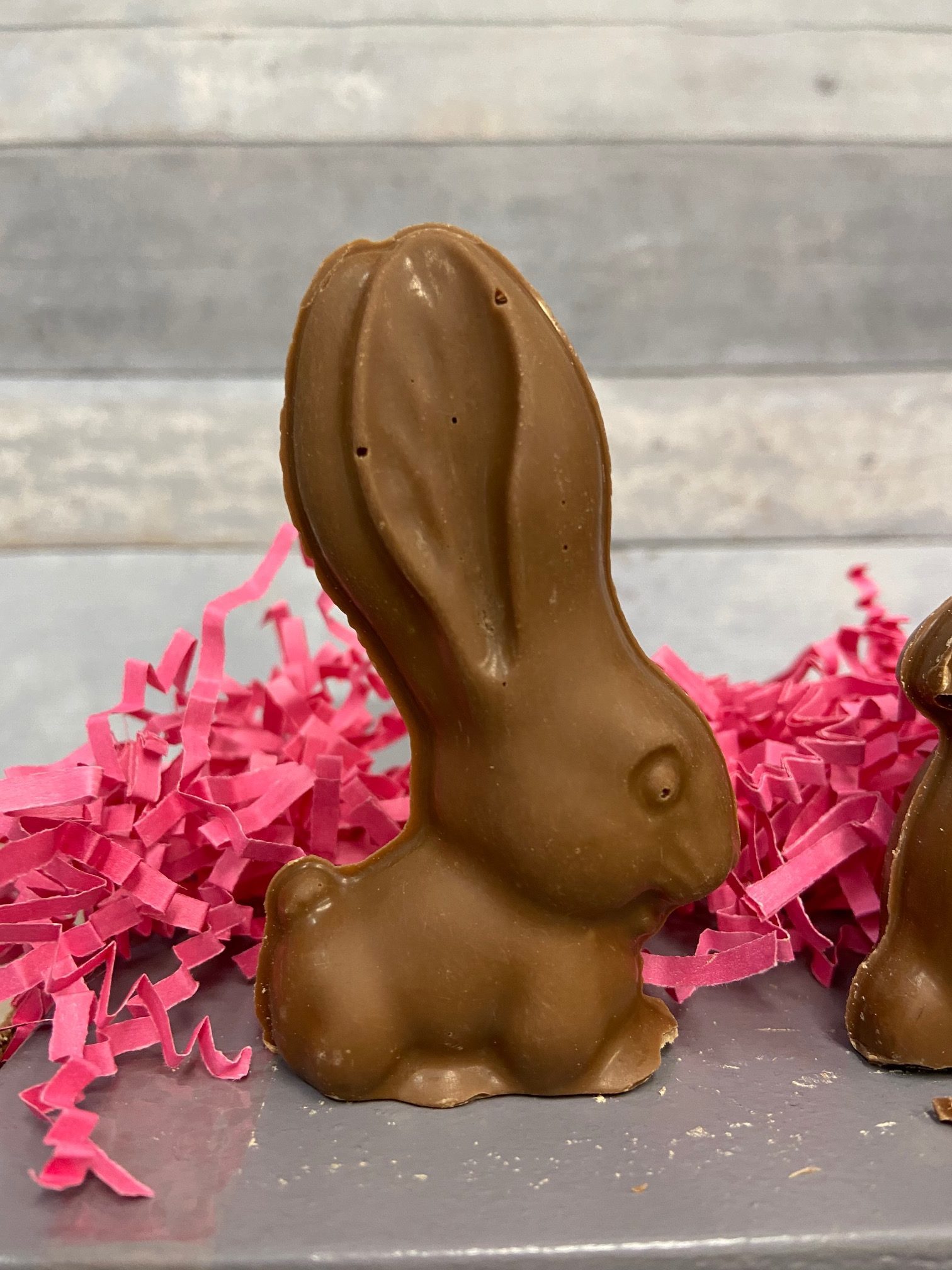 Our smallest bunny is perfect for the little ones on your list! He may be small, but his ears are big! Buy our Small Big Ear Bunny HERE.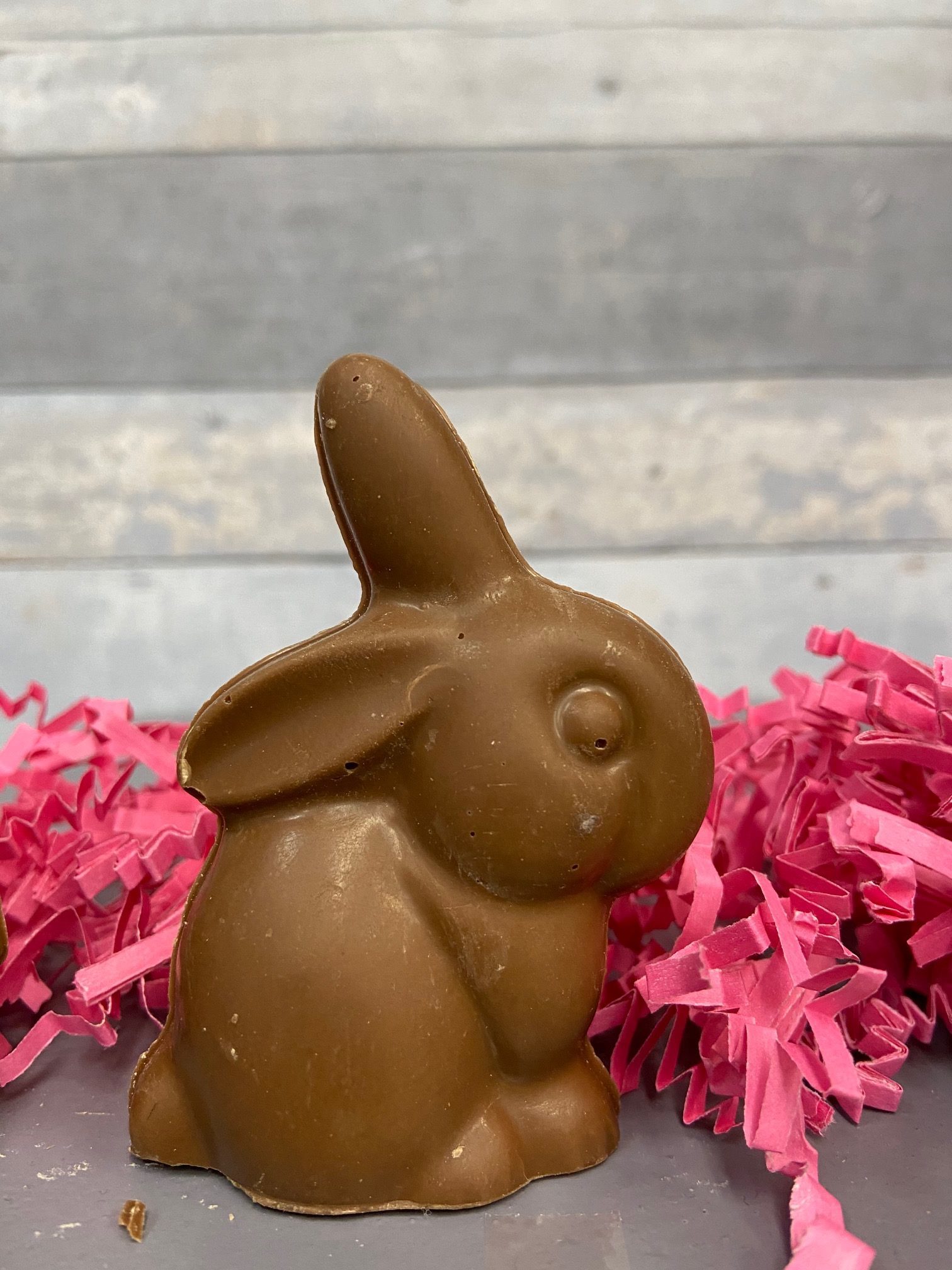 We call him Chubby Bunny (just don't tell him that!). He's cute, little, delicious, and you can buy him HERE.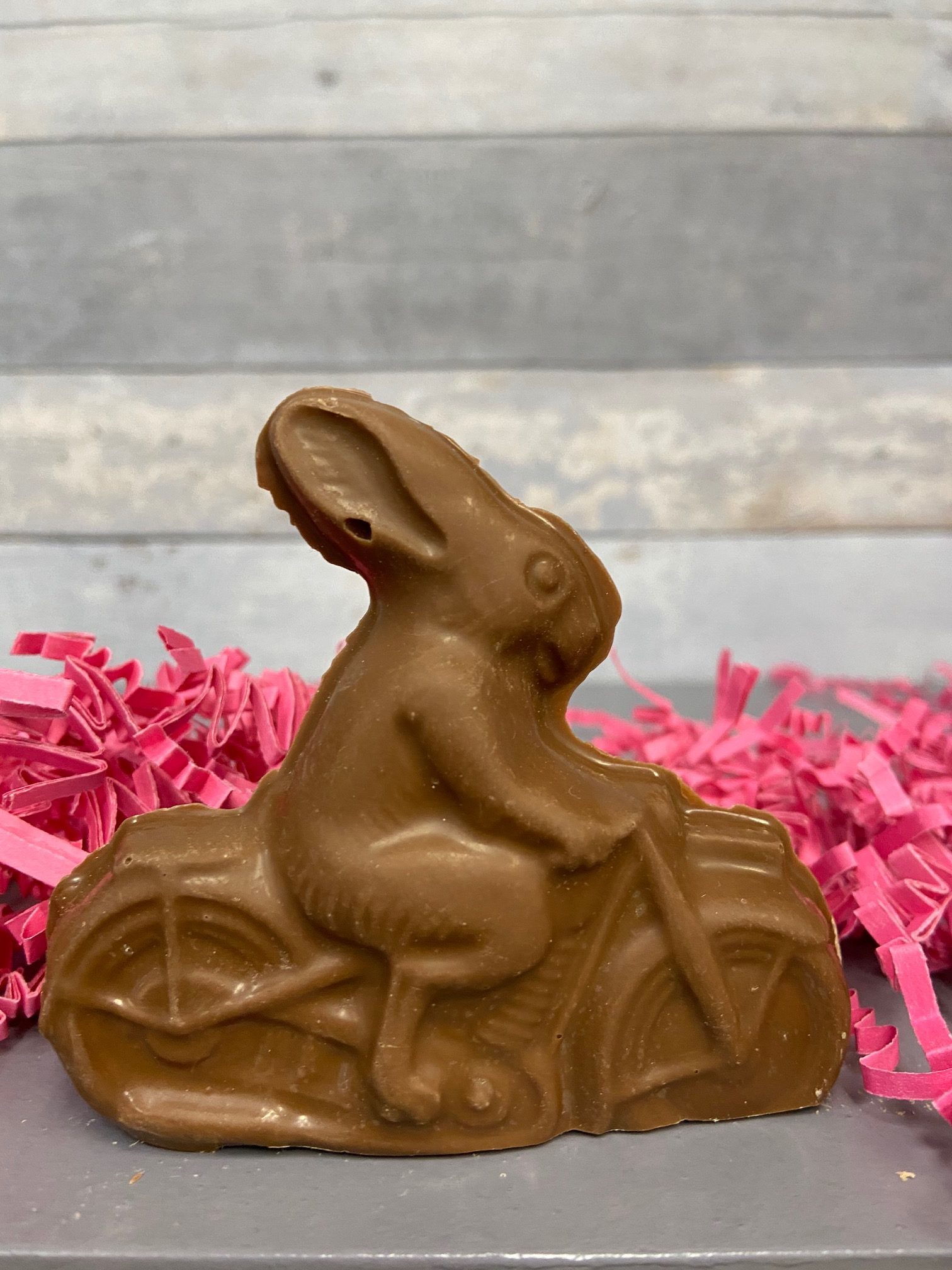 Do you know someone who loves to ride their bike (or motorcycle)? Then this is the perfect bunny for their basket! Purchase Cycle Bunny HERE.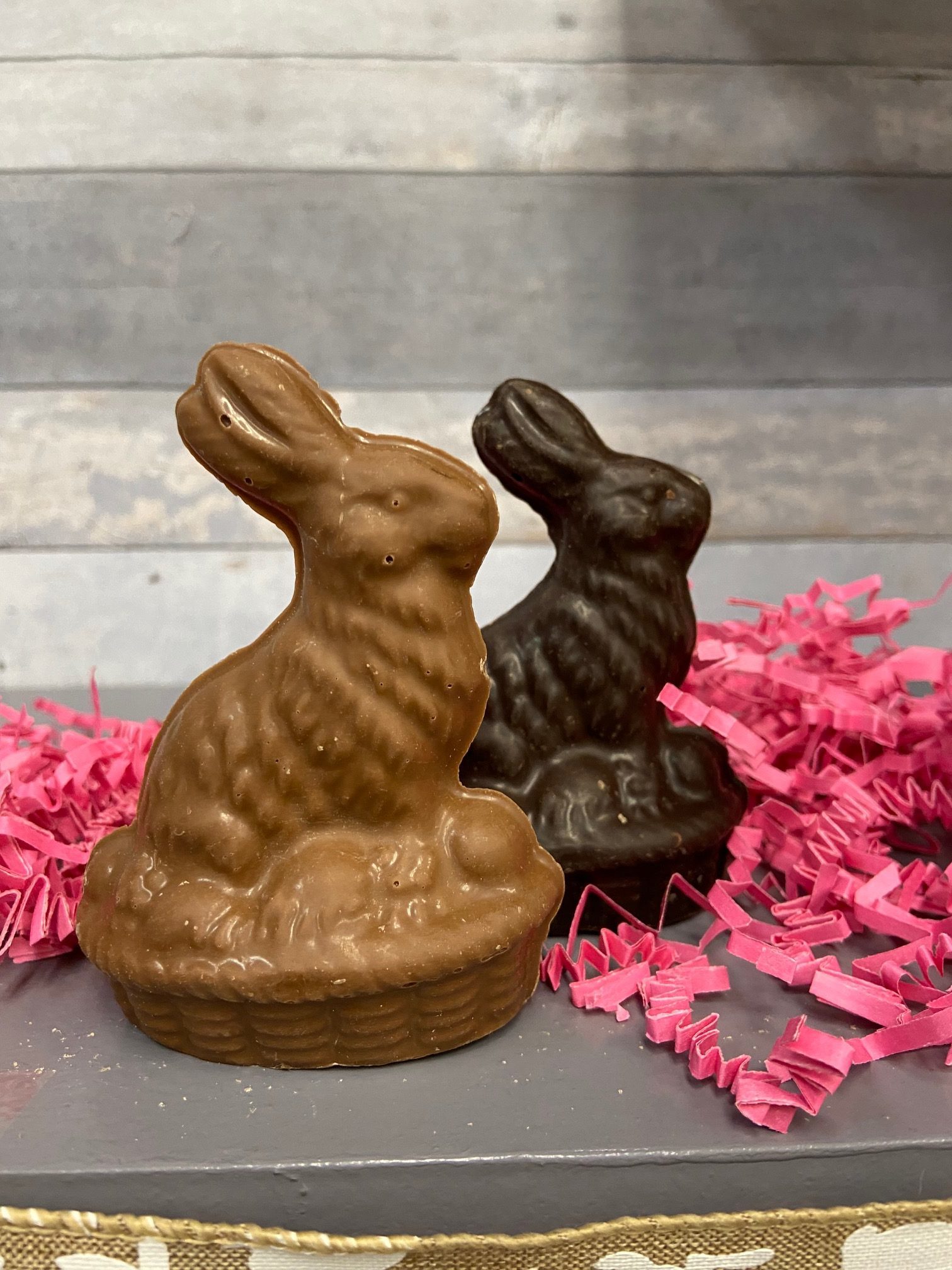 What says Easter more than a Bunny on a Basket? This adorable, classic chocolate bunny can be found HERE.
Medium Bunnies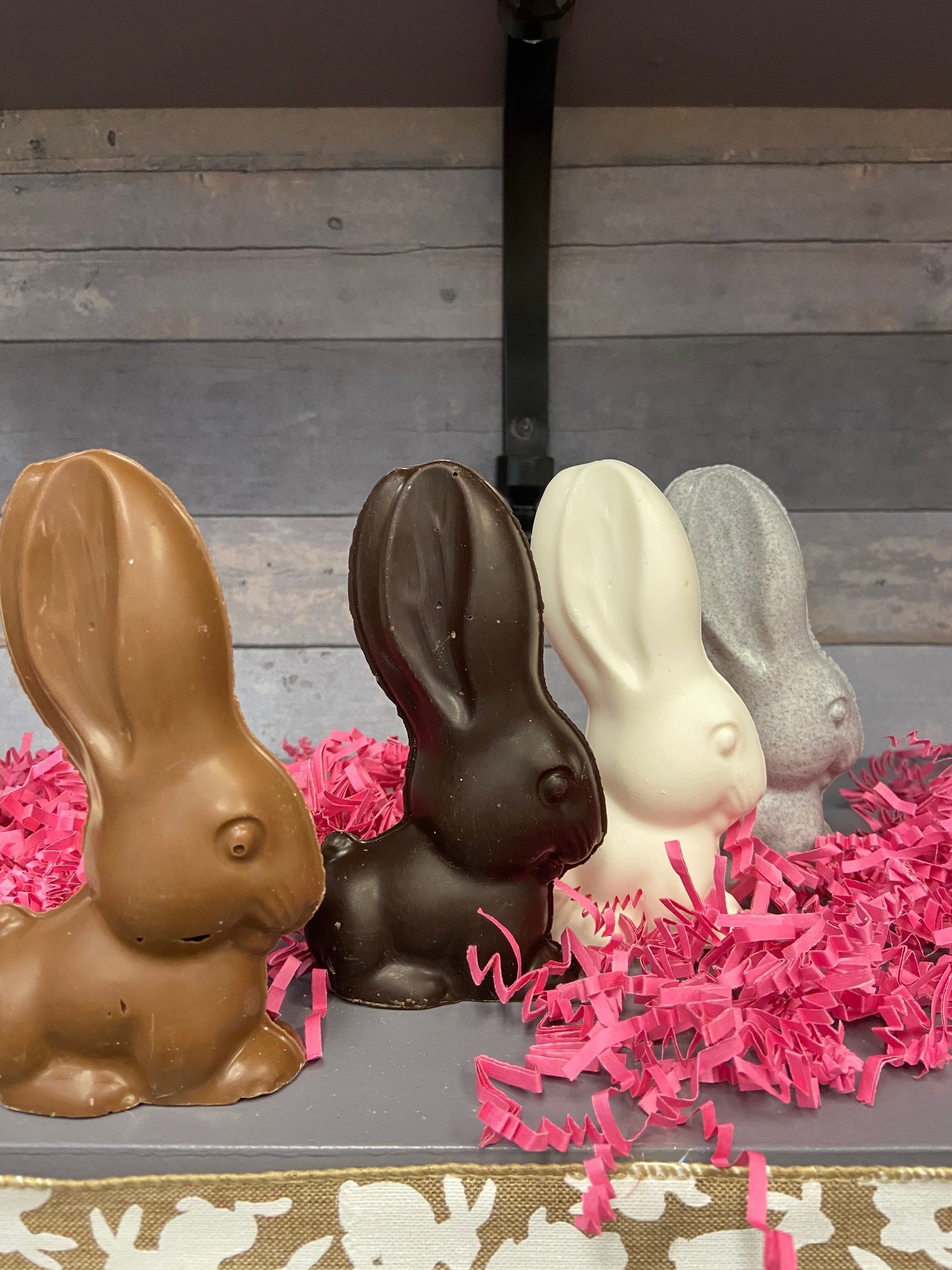 This is one of our most popular bunnies! It's like the older sibling of the Small Big Ear Bunny. The best part about this one? It's available in 4 flavors! Choose from milk chocolate, dark chocolate, white chocolate, or cookies and cream. Buy Medium Long Ear Bunny HERE.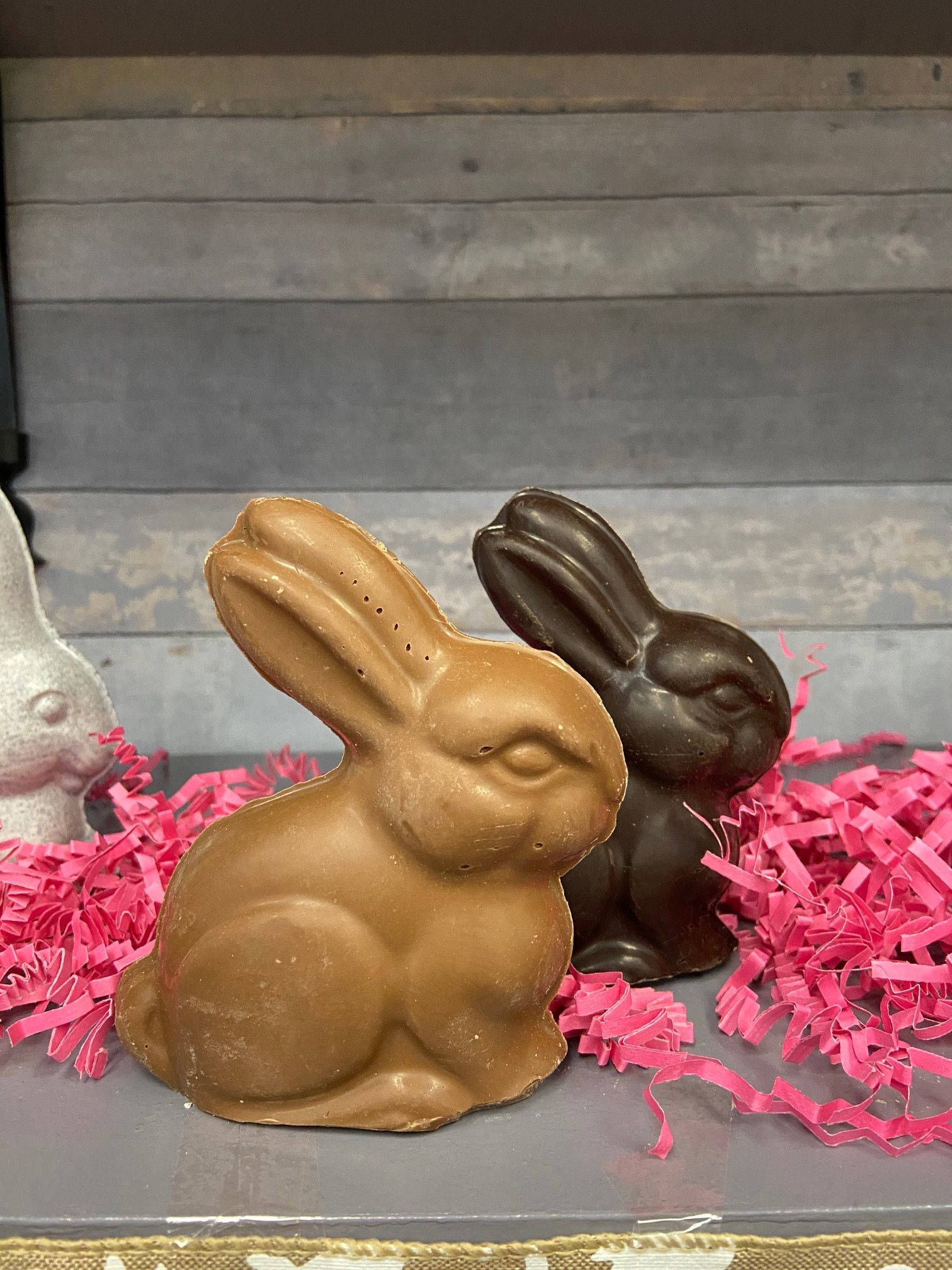 Our Smooth Sitting Bunny is adorable and fits nicely in a shorter basket. You can find this beauty HERE.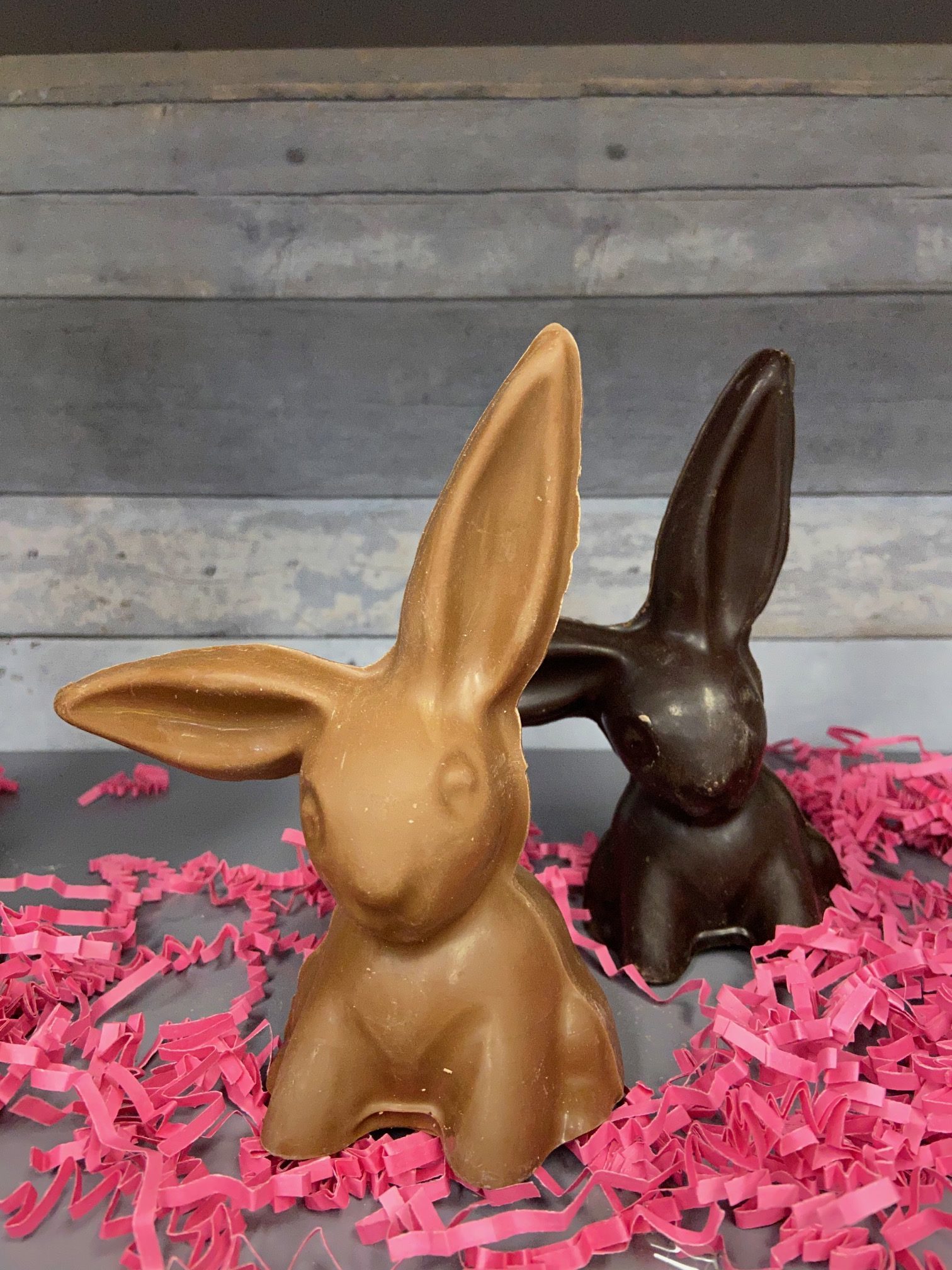 Here's another fan favorite! Your little ones will love our Crooked Ear Bunny! Buy it HERE.

I snuck a duck on the bunny list. (Shhhh... don't tell anyone!) How could I resist?! This chocolate duck is just too cute! Your kids will love finding a yellow chocolate duckling in their Easter basket! Purchase one HERE.
Large Bunnies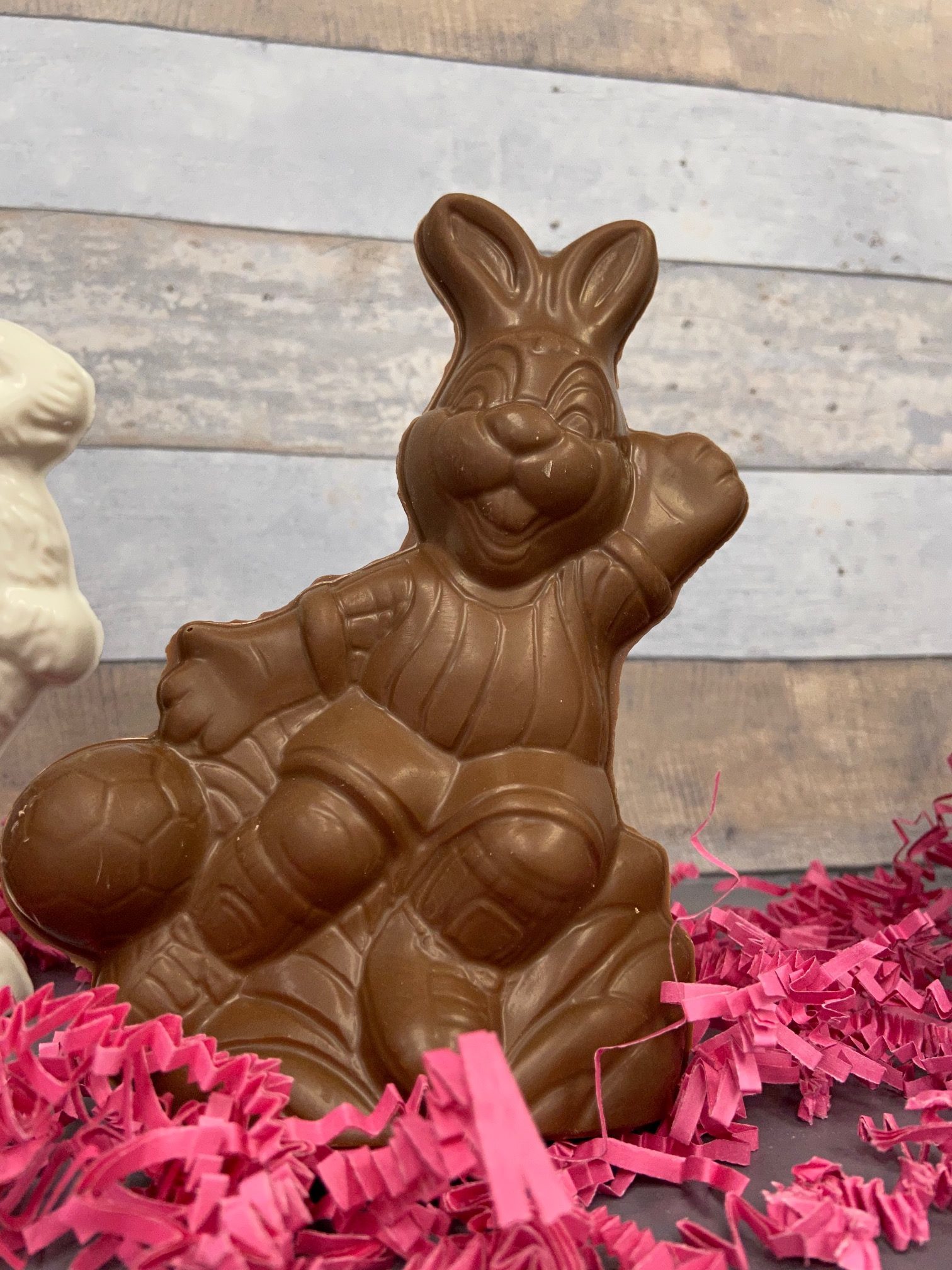 Do you have a soccer star on your list? This is the perfect chocolate bunny for them! You can find our Soccer Bunny HERE.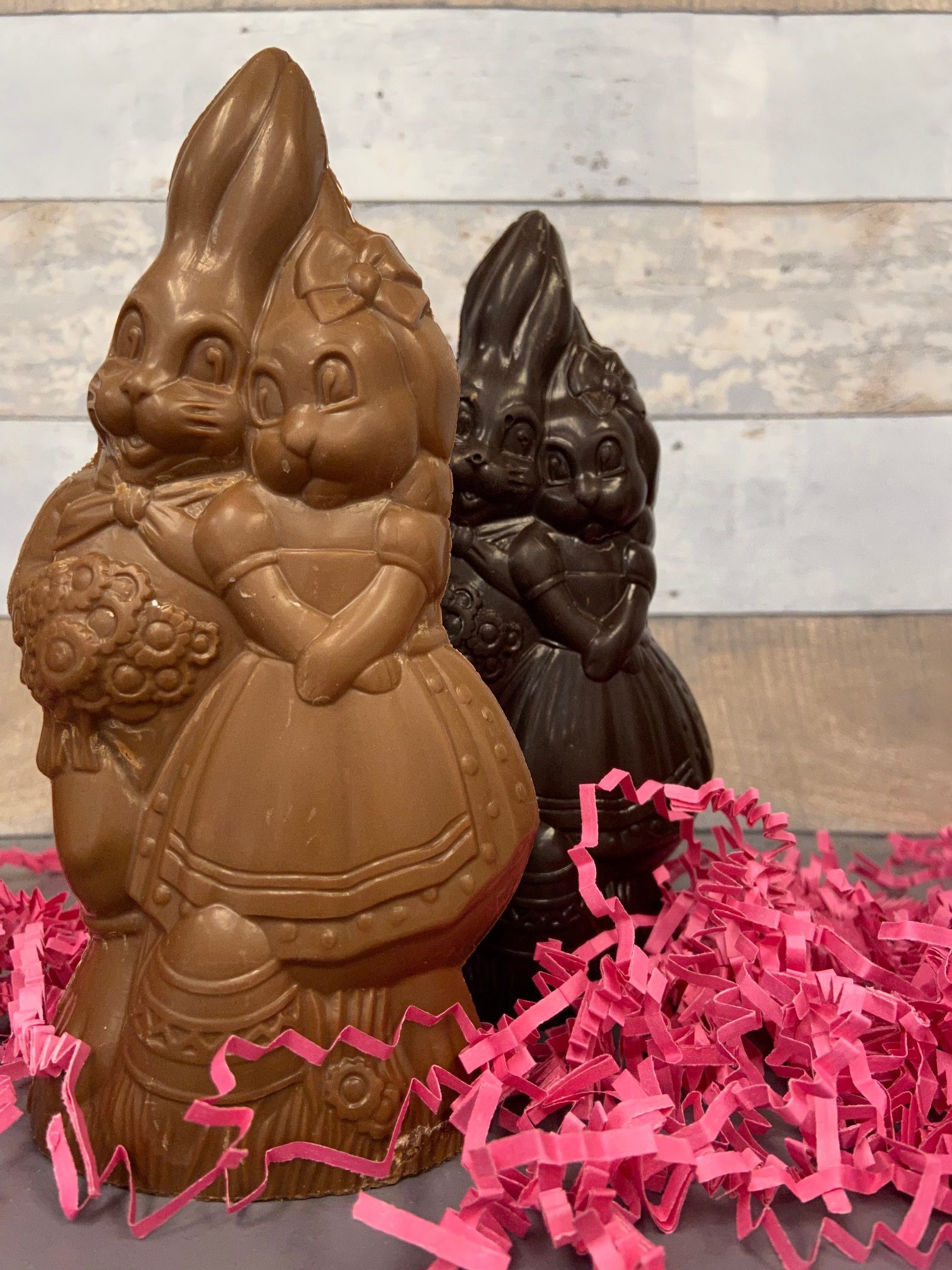 Surprise your sweetie on Easter with a pair of chocolate lovebunnies. Purchase our Sweetheart Bunnies HERE.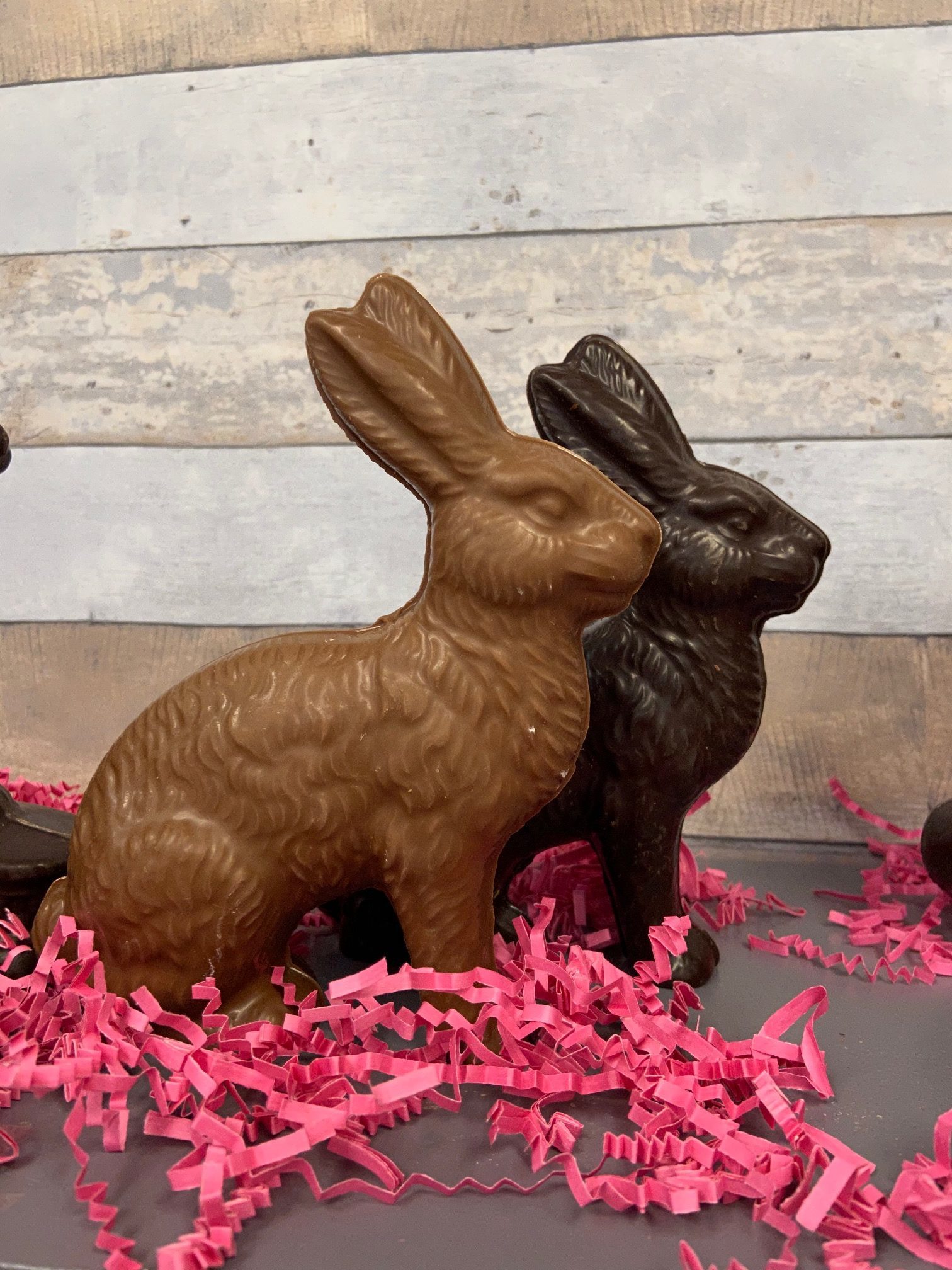 This handsome bunny will be the perfect addition to any Easter basket! Find the Large Sitting Bunny HERE.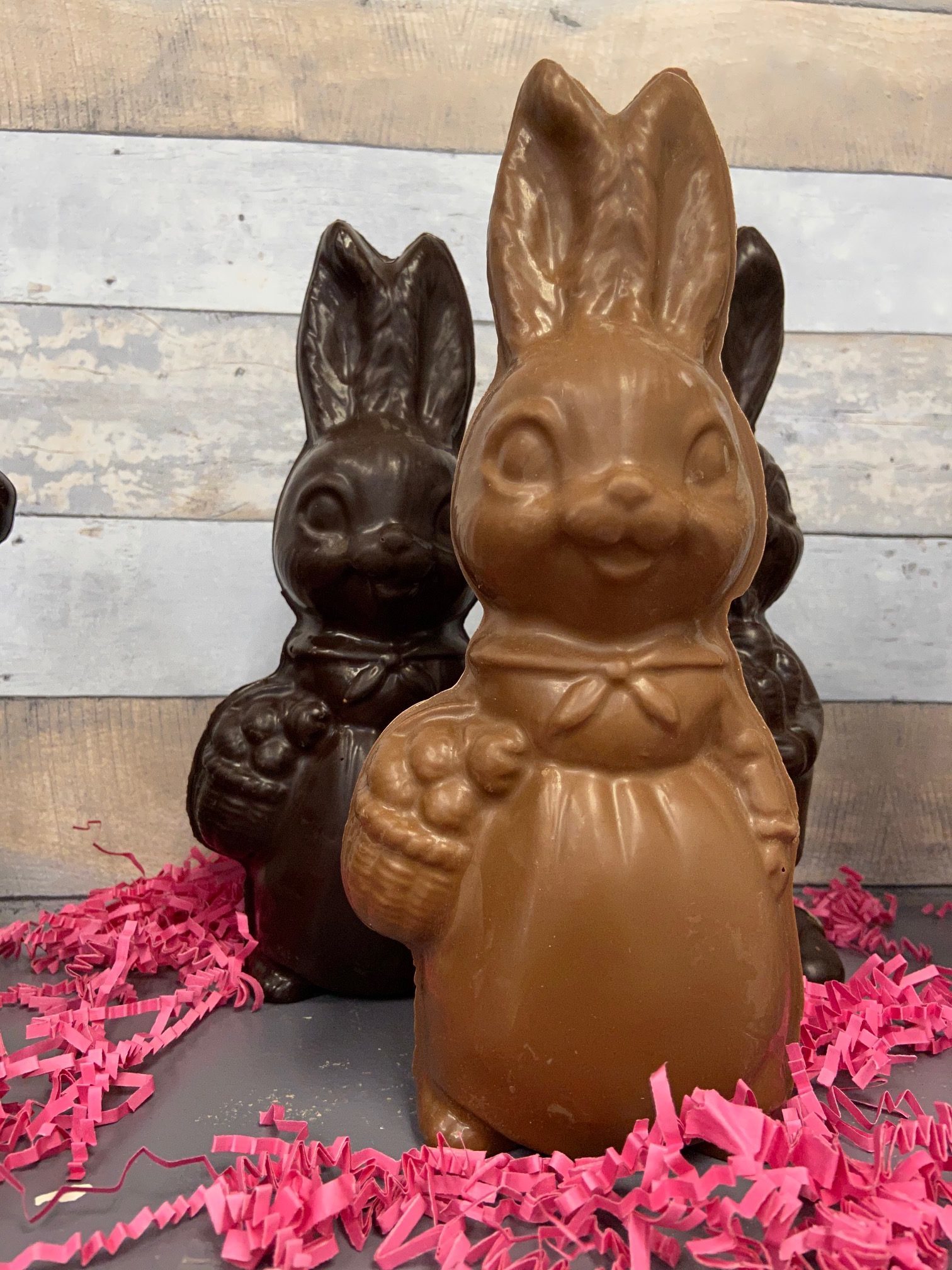 This beautiful, smiling bunny will brighten up anyone's Easter! You can buy our Large Girl Bunny HERE.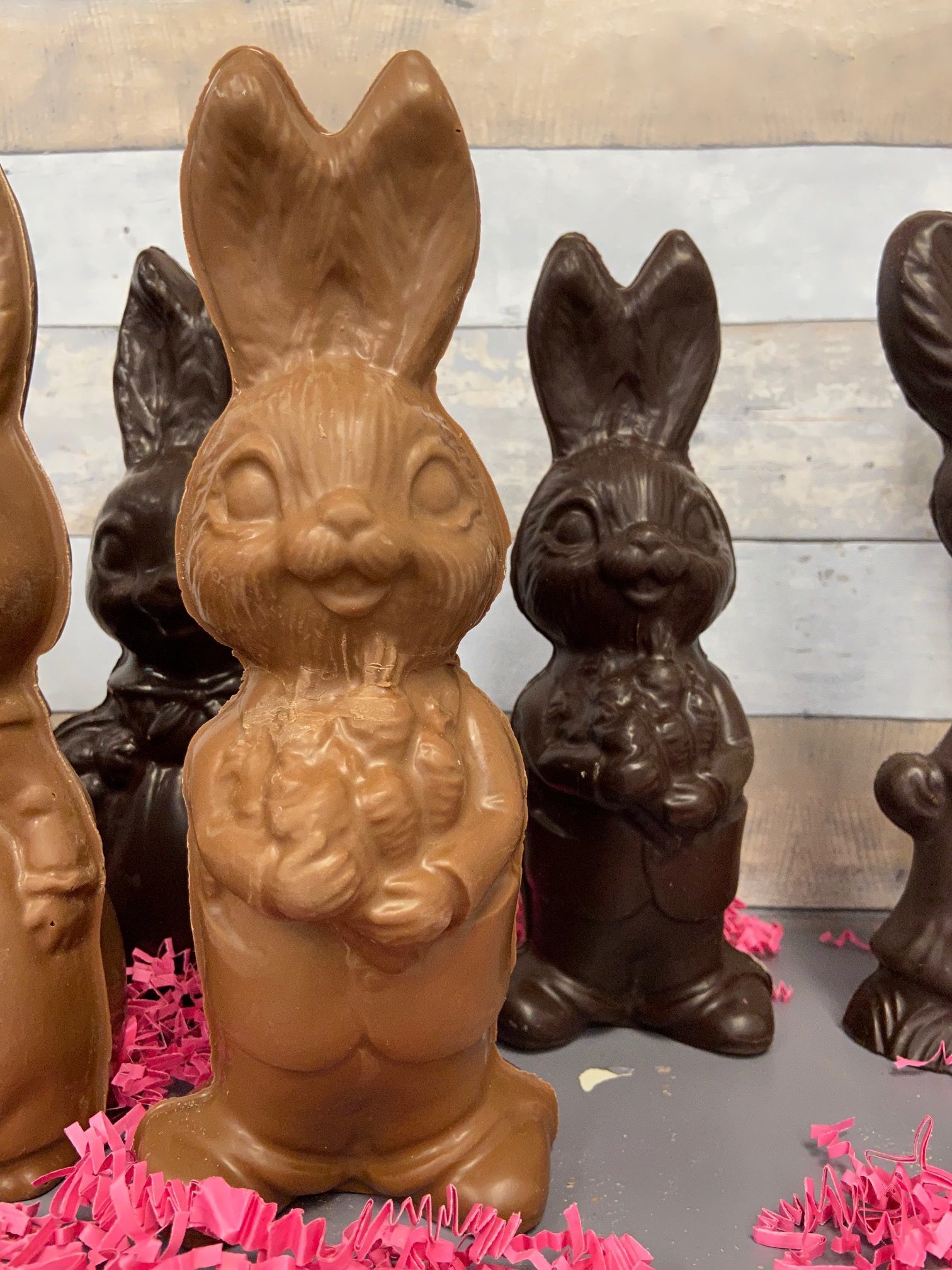 Look who's bringing some carrots for Easter! Our Large Boy Bunny can be found HERE.
These are just some of the many chocolate bunnies we have available for Easter this year. In our online shop, you'll also find all of the other Easter candies you love, including cream eggs, piñata eggs, chocolate lollipops, chocolate dipped Peeps, jelly beans, and more! Just go to Candy, click on Holiday, then click on Easter.

Feel free to call us with any questions or to place an order over the phone. We are shipping every day and are offering curbside pick-up at both retail locations!
We wish you all a happy and healthy Easter!