Candy of the Month: Fall Non-Pareils
09-19-18
When fall is approaching, the leaves aren't the only things changing color! We officially switch out our summer candies for yellows, reds, and oranges.

We chose fall non-pareils as the candy of the month for September, since the colors are beautiful and festive. They're the perfect pick-me-up for a crisp fall day!
Have you ever wondered how we make these tasty treats? It's a simple process, but takes a little while to perfect. Mark starts by pouring the non-pareil sprinkles out on a tray. He fills a candy funnel with tempered chocolate. Using a wooden stick, Mark pushes just the right amount of chocolate out of the funnel and onto the tray of sprinkles. He can make hundreds in just a few minutes!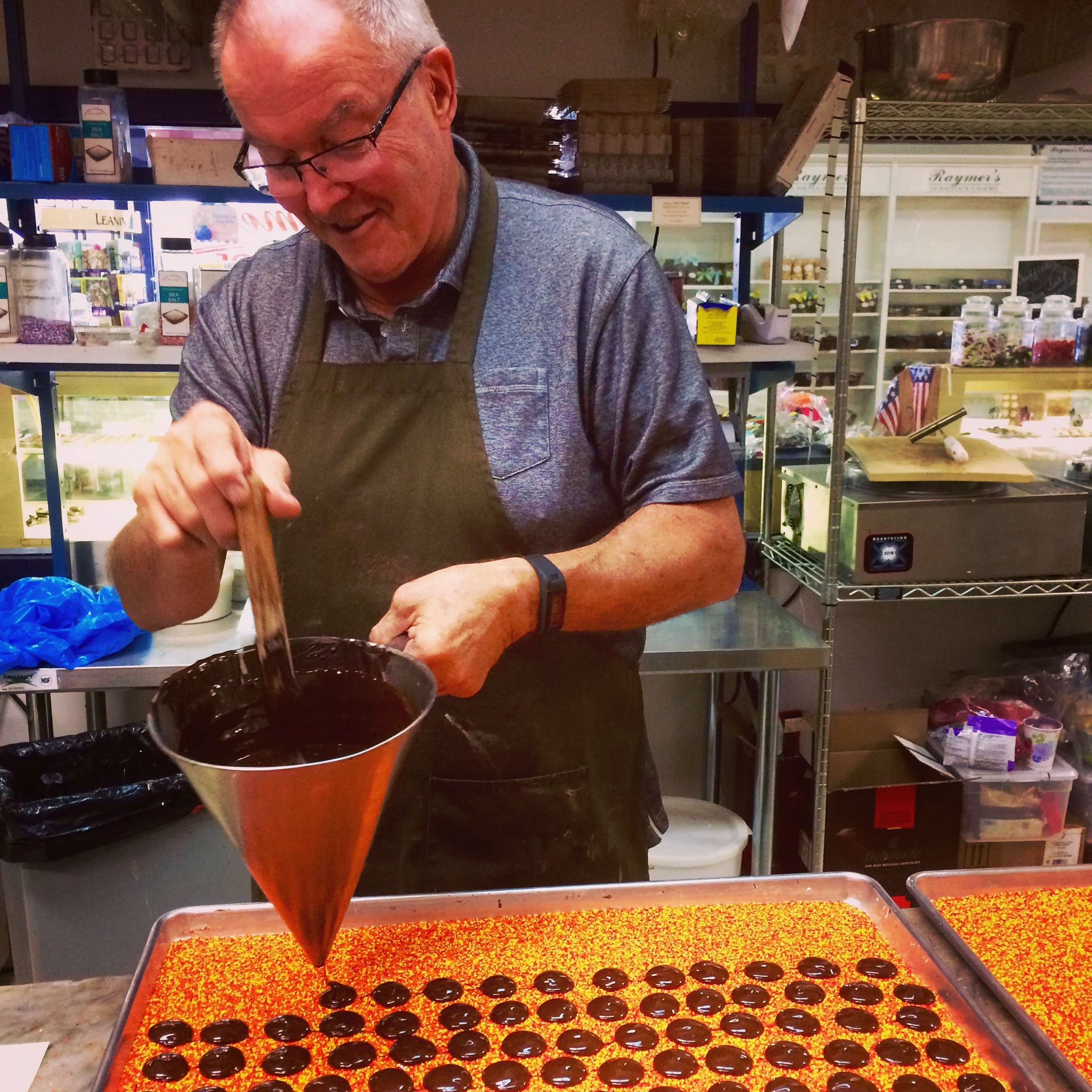 Grover Silcox from PBS39's Let's Go! stopped by this month to learn more about our store and homemade candies. While he was here, Mark showed him the process of making non-pareils. You can watch the segment here.
Bags of fall non-pareils are available in the store now and throughout the fall season. Be sure to stop in soon to pick some up!
Don't live in the Doylestown area? Buy online here.