Choose the Perfect Gift for Your Valentine
02-04-20
Valentine's Day is right around the corner! No need to stress, though. We have something for everyone and this guide will help you choose a Valentine's Day gift that is perfect for your sweetheart.

Which of the following best describes your Valentine?
Your sweetie likes a little chocolate with their chocolate

If your Valentine believes that there is no such thing as too much chocolate, we have you covered. Pick out one of our chocolate boxes and fill it with (you guessed it) more chocolate! The boxes come in different sizes and are available in milk or dark chocolate. Popular fillings are non-pareils, truffles, and sea salt caramels.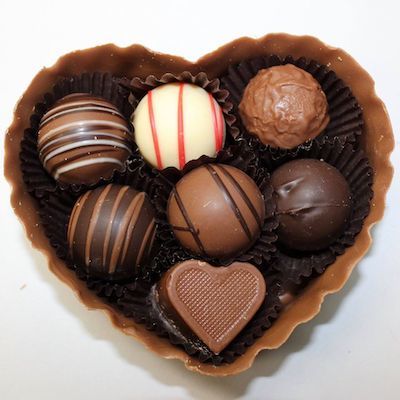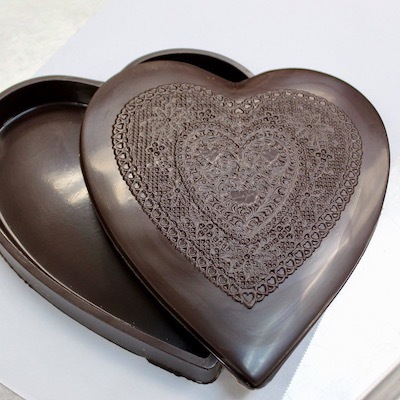 Your sweetheart knows there is no better combo than chocolate and wine
Surprise your Valentine with a bottle of their favorite wine dipped in delicious Belgian chocolate. Just drop off the bottle and let us know if your love prefers milk or dark chocolate and we'll take care of the rest! We cover the bottle with plastic wrap and a ribbon before dipping. Pull the ribbon and the chocolate falls off, giving you the perfect sweet treat to enjoy with your wine. Just make sure to give us a few days to dip and decorate.



If Valentine's Day will be "cheat day" for your healthy Valentine
If your love is still sticking to their New Year's resolution and is trying to be as nutritious as possible, they might be interested in something sweet and healthy this Valentine's Day. We suggest our 72% dark chocolate bark with unroasted, unsalted almonds. Get all the health benefits of dark chocolate without any of the guilt. Plus, it's vegan!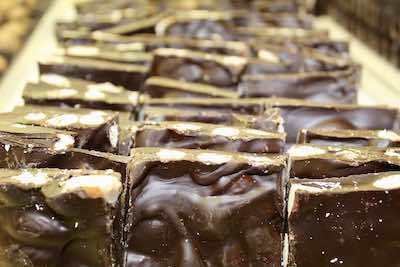 Your loved one is a hopeless romantic
Some people are more obsessed with love and Valentine's Day than others. If your sweetheart is a romantic, then they will love a traditional Valentine's Day gift. Stick with a classic and pick up a heart-shaped box filled with assorted chocolates. We have a variety of sizes and styles, so you're sure to find one that's perfect!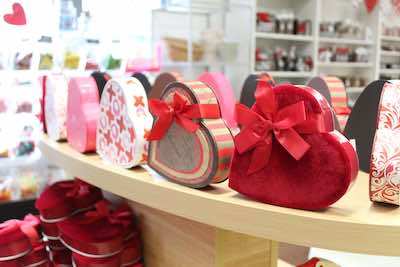 Another classic favorite is chocolate covered strawberries. Nothing is better than smooth Belgian chocolate coating a fresh, delicious strawberry. Your Valentine will absolutely love these! Call or stop in to order and we'll have them boxed up and ready to go for you.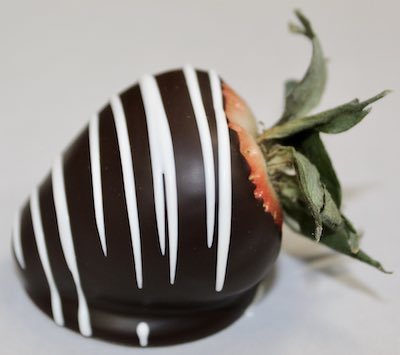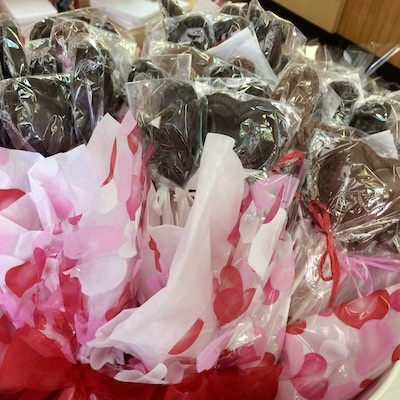 Your Valentine is a kid (or a kid at heart)
We have lots of fun, delicious options for all your little loves. Pick up a chocolate covered marshmallow pop, chocolate covered rice krispie treat pop, or heart-shaped chocolate pop. Your kids will absolutely adore these sweet treats!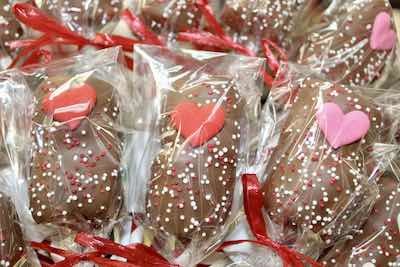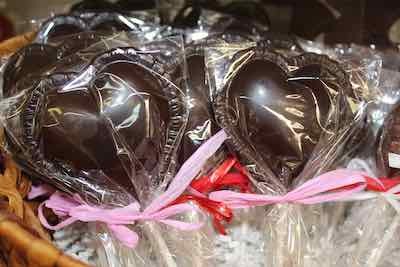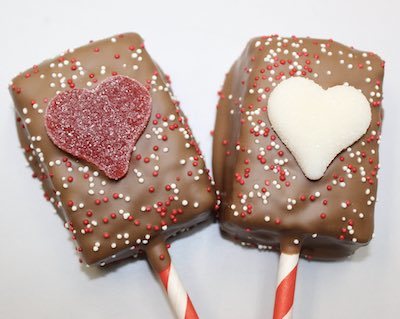 We hope this helps you choose the right gift for your loved one. Just remember - you really can't go wrong! It's all delicious!
Happy Valentine's Day!