Candy of the Month: Caramel Apples
10-26-18
When you think of October, what kind of sweet treat comes to mind? Here at Raymer's, our first thought is caramel apples! We make and sell tons of these fall favorites during October. It's no wonder why October 31st is National Caramel Apple Day!

We choose to use the Granny Smith variety to make our caramel apples. The tart, sour flavor of this green apple goes perfectly with the sweetness of the caramel. We also offer a coating of freshly-roasted, chopped Spanish peanuts, which adds a saltiness that balances everything out beautifully!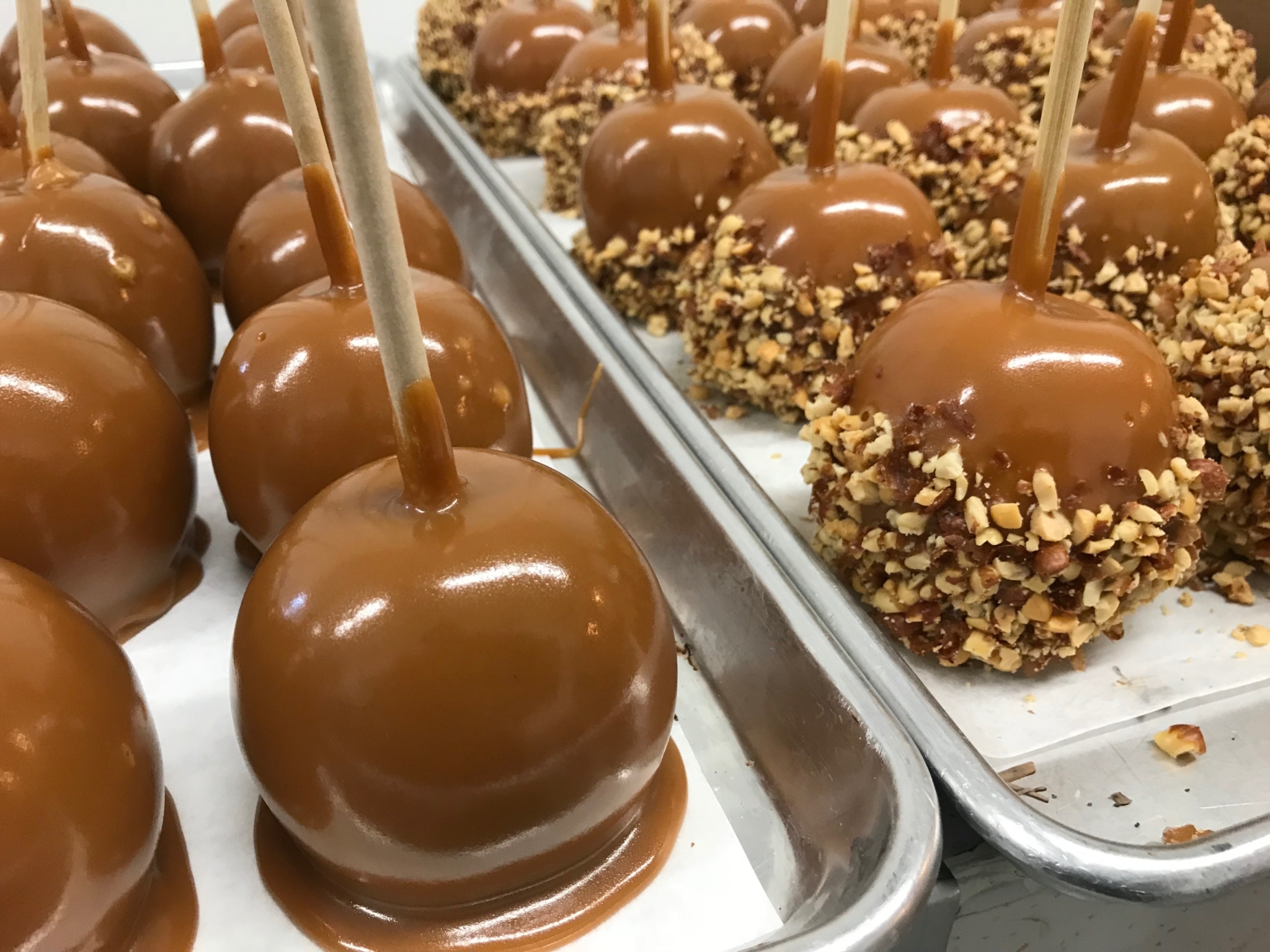 In addition to classic caramel apples, we also offer chocolate covered caramel apples in milk or dark chocolate. If you're feeling extra adventurous, we highly recommend our gourmet apples, which are dipped in caramel, rolled in freshly-roasted pecans, and drizzled in milk, white, and dark chocolate. Yum!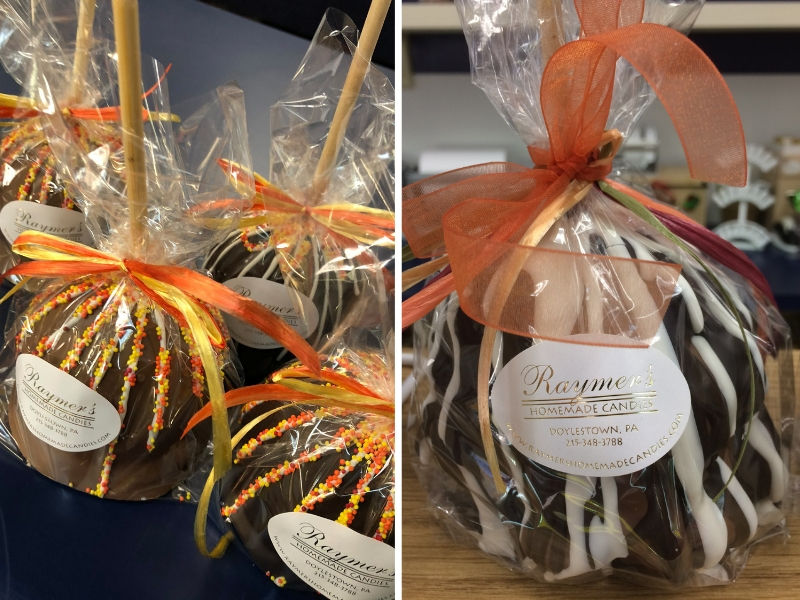 This year, we are also featuring World Champion Philadelphia Eagles chocolate covered caramel apples! #flyeaglesfly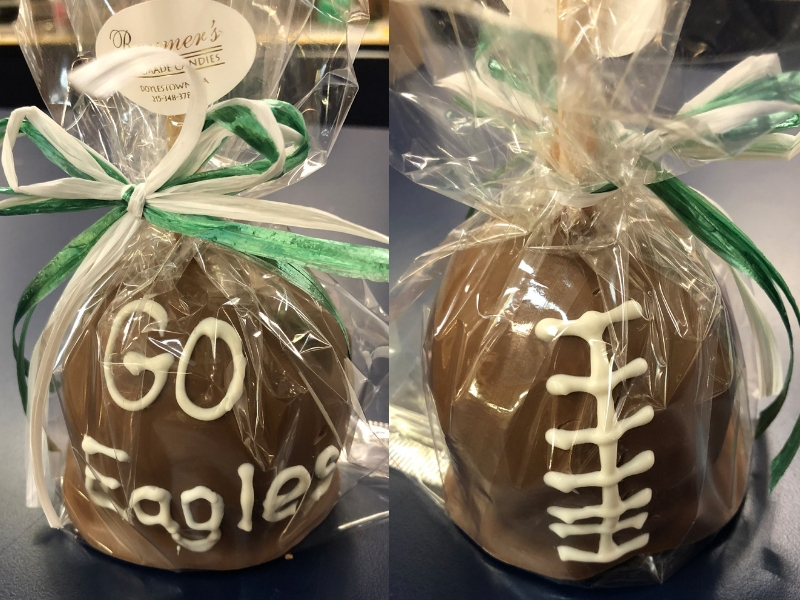 Caramel apples are the perfect treat for a crisp, fall day. They're also great to give as a hostess gift or party favor. In fact, many people have ordered our delicious caramel apples for their fall wedding favors. Contact us for more information.

Click HERE to purchase your own delicious caramel apples today!